Volusia County AC Repair
In Central Florida, a working air conditioner is not a luxury. It's a necessity. Air Care of Central Florida specializes in Volusia County AC repair. Our team is made up of certified technicians and skilled support staff. We hire the most qualified people to provide your family with the best service and care possible. Above all, we can provide more than just HVAC expertise, but a caring attitude that serves you best in your hour of need.
Located in Orange City, Florida; and serving Orange, Seminole and Volusia counties since 2016, Air Care of Central Florida is made up of a team of local firemen. In addition to AC Repair in Volusia County, Air Care of Central Florida provides HVAC products from the following manufacturers:
Additional HVAC Services

AC Maintenance
Duct Cleaning

Commercial HVAC Maintenance
Filtration

New AC Systems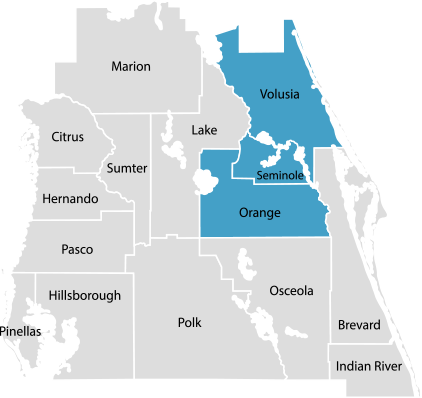 Serving Volusia County, Florida
Volusia County, Florida is one of Florida's fastest growing counties, with a population increase of 11.6% since 2000. Because of its dynamic population growth, it is crucial to find a quality HVAC repair company based in Volusia Country when your air conditioner unexpectedly gives out. Contact Air Care of Central Florida right now to speak with one of our representatives about an appointment or estimate.
Call us at 407-479-7197 to speak with one of our consultants. We will be happy to set you up with a service appointment or estimate.​
What are People Saying?
"Air Care of Central Florida completely exceeded our expectations. Frankie was prompt with arriving and repairing our a/c. He thoroughly explained what was going on, was extremely professional and their prices were very reasonable. We are so glad we used Air Care and will continue to use them for maintenance and a/c repairs. I highly recommend them!"
Get Started
We're open M-F, 8am – 5pm
Fill out the form below or call us now at 407-479-7197 and we'll be in touch soon!